The Last Airbender USA WII-ProCiSiON
Jun
30


The Last Airbender video is told from the unique perspective of the antagonist Zuko, exiled prince of the Fire Nation, who embarks on a personal quest to capture the Avatar, a young boy named Aang, in order to regain his father's honor.
Players are able to embody three playable characters – Aang, Zuko and the Blue Spirit – and participate in epic battles, hand-to-hand combat and various intense challenges throughout the game. Utilizing the Wii Remote and Nunchuk, players will discover and master their bending powers by performing special hand movements that are specific to their character's abilities. The interactive, action adventure game, will allow players to learn how to manipulate air and fire, creating destructive forces such as Air Vortexes, Tornadoes, Fire Balls, and Fire Bombs, to take down enemies and progress through the game in order to fulfill their destiny.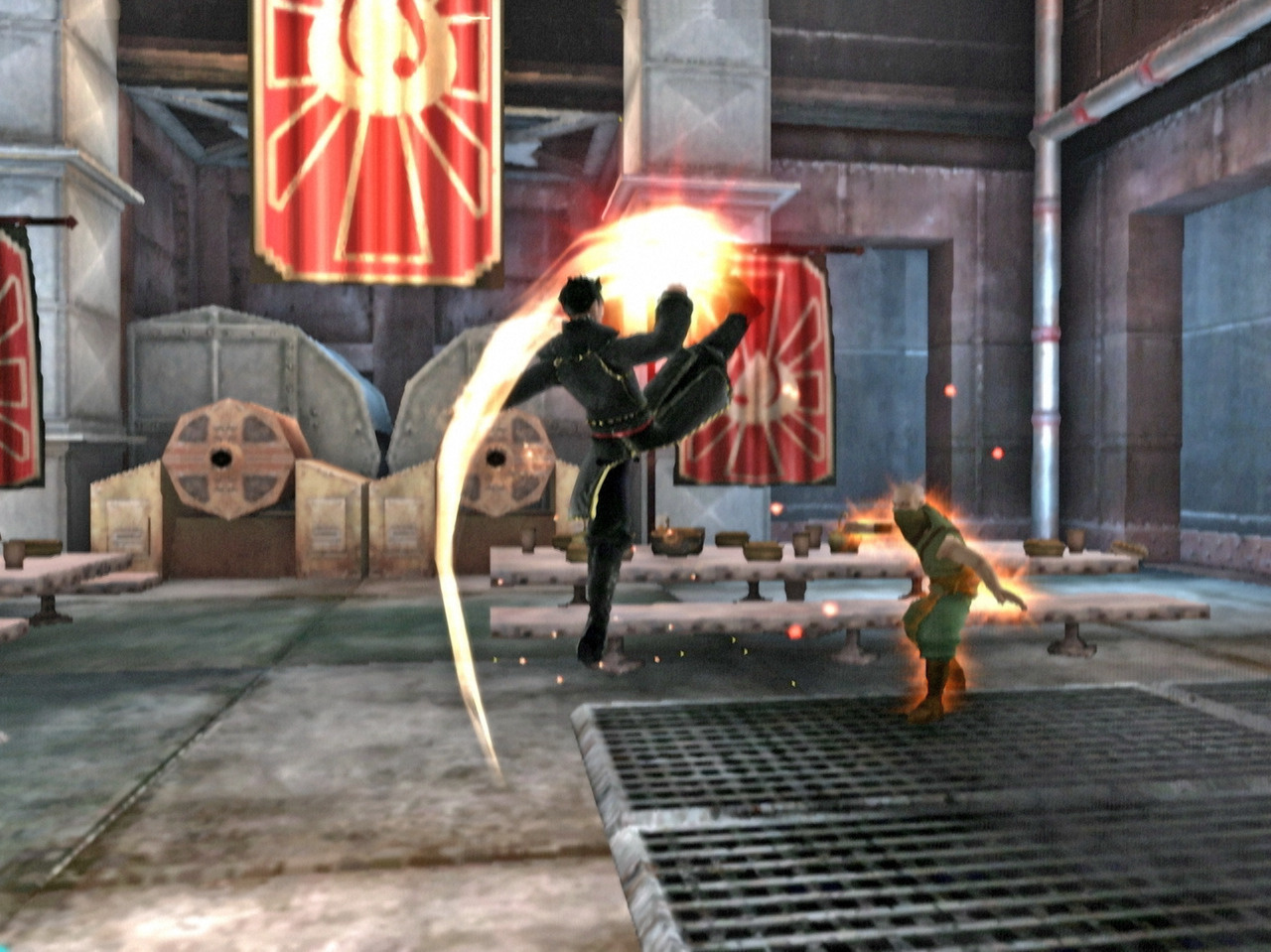 # Become Aang, Zuko and The Blue Spirit – As Zuko, use destructive Firebending bombs, blasts and more to battle for power. As Aang, use amazing Airbending powers such as Air Vortexes and Tornados to manipulate the environment and control the elements. As The Blue Spirit, Zuko's Ninja alter ego, defeat your foes using stealth maneuvers, smoke bombs and unique weapons.
# Discover your bending powers – Players utilize the Nintendo Wii Remote and Nunchuck to bend fire and air as they combat, destroy, battle and maneuver through the mystical universe in single or 2 player Co-op mode.
# The Movie Experience Plus More – Brand-new, ground-breaking Wii physics and particle systems bring the movie experience to life like never before. A telekinesis system allows players to manipulate the environment as well as combat enemies to a new level of depth and control that has not been experienced before. To add further depth and uniqueness, the player experiences environments such as underground caves and cities that are exclusive to the game.
Release name: The.Last.Airbender.USA.WII-ProCiSiON
Size : 4434 MB
Region: USA
Publisher : THQ
Developer : THQ
Release Date: 29.06.2010
Genre: Action
Language: ENG
Links: IGN | Gamespot
NFO: Here
Torrent (Search) : NTi | TPB
NZB (Search) : Binsearch – NZBIndex
Download: MEGASHARES