Geronimo Stilton Return to the Kingdom of Fantasy EUR PSP-BAHAMUT
Dec
18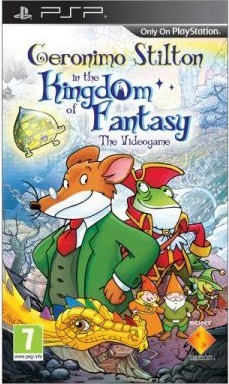 Release Description:
On a particularly stormy night in New Mouse City, Geronimo Stilton is working at his computer when he hears a huge crash. He climbs into the attic to find a very large, and very bright, beam of light coming through the window. This is where your adventure begins in Geronimo Stilton in the Kingdom of Fantasy on PSP. The light shines upon a beautiful box, and behind the box, a stairway appears. Each step is made of gold dust. Geronimo Stilton creeps up the stairs towards the sky, and through a large gold door which sits at the top. He finds himself in a mysterious crystal cave, surrounded by hundreds of sparkling diamonds. Here, a frog named Scribblehopper is waiting for him. He's determined to write a fantastic adventure novel about Geronimo Stilton, filled with magic, dragons and sword fights. Scribblehopper reveals the contents of the box Geronimo Stilton has found – it has a scroll inside, and upon the scroll is a message from Blossom, Queen of the Fairies. She is in grave danger and has chosen Geronimo Stilton, out of all the rodents in New Mouse City, to go on an epic quest to save her from a terrible fate.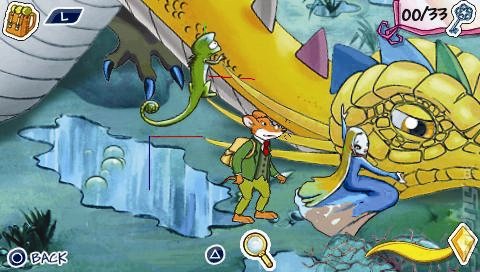 Features:
Meet Geronimo Stilton, editor of the Rodent's Gazette, the most important newspaper in New Mouse City.
Join Geronimo Stilton on a colourful quest through the Kingdom of Fantasy as he tackles puzzles, brain-teasers and action-packed challenges.
Enjoy a fascinating and gripping story based on the hit books that will enthral children and parents alike.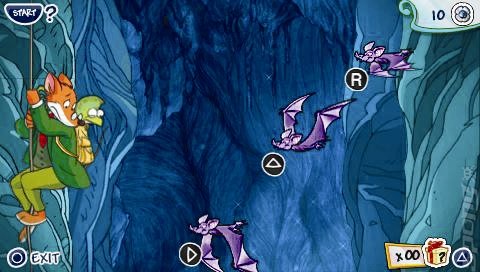 Publisher: Virtual Toys
Developer: Sony Electronics
Genre: Educational
Release name: Geronimo_Stilton_Return_to_the_Kingdom_of_Fantasy_EUR_PSP-BAHAMUT
Size: 730 MB
Links: spong – NFO  – Torrent Search
Download: NETLOAD – UPLOADED – RAPiDGATOR