Nuts UK – 7 June 2013
Jun
4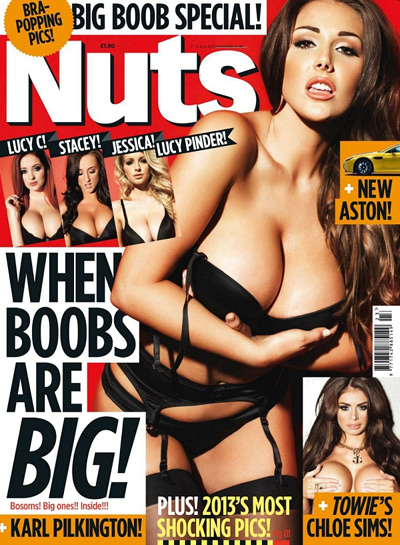 Nuts UK dishes out a weekly dose of what all men want – gorgeous girls from top stars to real girls in their underwear, the latest gadgets as they come out, hot sports cars, up-to-date sports news, a man's TV guide and hilarious features. Nuts Magazine, the first and biggest men's weekly magazine in the world.
Lucy Pinder presents… When Boobs Are Big!
TOWIE's Chloe Sims!
Idiot Abroad Karl Pilkington!
22 Blockbusters that never happened!
The Wisdom of Neil Warnock!
Awesome 205mph Aston Martin Vantage S!
Incredible face transplant pics!
Tuffers on the ICC Champions Trophy!
All this, plus loads more beautiful babes, sport and hilarious jokes, in the new issue of Nuts.
Nuts UK – 7 June 2013
English | 84 pages | PDF | 103.58 Mb
Download: UPLOADED – RAPiDGATOR – RYUSHARE