Windows 7 AIO 15in1 x64 EN-US Sep2013-NoGRP
Sep
30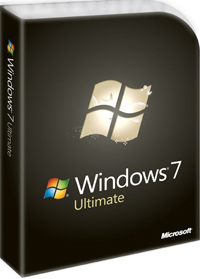 Description:
Windows 7 Enterprise is the most advanced Windows operating system for business PCs, designed to meet the evolving needs of the users and IT professionals in your organization—both in and out of the office. With exclusive features and benefits, Windows 7 Enterprise drives lower total cost of ownership by helping your users stay productive anywhere, enhancing security and control, and simplifying PC management across your organization.
Features:
Internet Explorer 10
USB3 drivers for major manufacturers for both boot and install indexes.
Network and WLAN drivers for most manufacturers added.
Default and Pre-Activated indexes; choose your flavor
DaRT7 recovery-mode options integrated into boot setup.
Simply choose the 'Repair your computer' option, then Troubleshoot.
Microsoft Diagnostics and Recovery Toolset featues extra UI tools for
common troubleshooting issues. It contains many features such as:
Offline System File Checker, Registry Editor, Standalone System Sweeper,
Offline hotfix removal tool, and many more.
Release name: Windows.7.AIO.15in1.x64.EN-US.Sep2013-NoGRP
Size: 4.43 GB
Links: Homepage – NFO– Torrent Search
Download: NETLOAD – UPLOADED – RAPiDGATOR