Battlefield Bad Company Gold Edition EUR READNFO PS3-PSiCO
Dec
29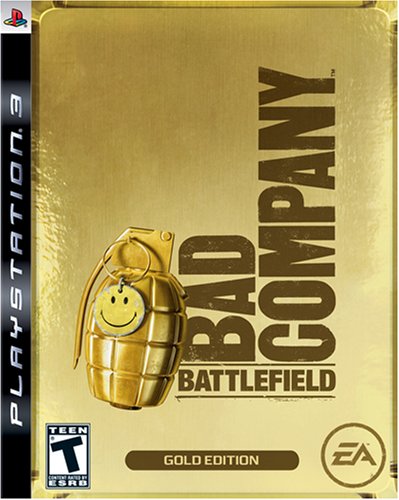 Description: Battlefield: Bad Company drops gamers behind enemy lines with a squad of renegade soldiers who risk it all on a personal quest for gold and revenge. Featuring a cinematic single-player experience loaded with adventure and dark humor, the game delivers the series' trademark sandbox gameplay in a universe where nearly everything is destructible. Battlefield: Bad Company also features a full suite of the franchise's trademark multiplayer options with deep gameplay designed to take full advantage of the game's massively destructible environments. Available for a limited time only, the Gold Edition pack features exclusive content with behind-the-scenes action and strategy videos giving Battlefield: Bad Company players tricks and tips on how to own the battlefield. The Gold Edition also gives gamers early access to five unique weapons that players can take into battle. These weapons can also be unlocked after the launch of the game by ranking up to the highest level in multiplayer mode. The game also features the all new, objective based multiplayer game mode "Gold Rush", supporting 24 players online. Play as attackers and defenders and make full use of the tactical destruction as well as the unique vehicle experience of Battlefield: Bad Company. Battlefield: Bad Company is the first game built from the ground up for next-generation consoles using DICE's bleeding-edge Frostbite game engine, delivering unrivalled graphics, effects and gameplay.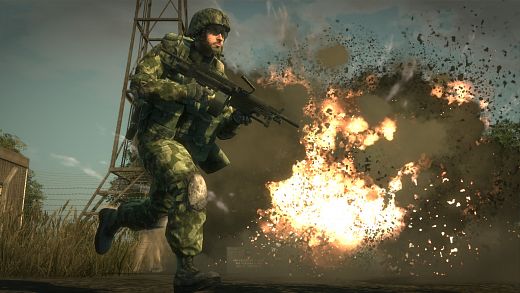 Features:
Cinematic single-player experience — A deep single-player campaign loaded with dark humor follows a wayward band of ordinary soldiers who risk it all on a quest for revenge and personal gain
War, your way — Battlefield: Bad Company sandbox environments are fully destructible, meaning structures can be demolished down to its foundation. Gamers can shape the battlefield to match their play style – the possibilities are literally endless.
Genre-defining multiplayer Gold Rush mode — Support for 24 players online in a world designed to take full advantage of the game's massively destructible environments featuring expansive maps that'll keep players on the battlefield hours on end as they either defend their gold or destroy their enemies' treasures.
New vehicles, weapons and toys — Land, air or sea, dozens of new tools are waiting for explosive experimentation. Battlefield: Bad Company gives gamers the building blocks to get creative and usher in a new era of their own "Battlefield moments"
Frostbite game engine — DICE's Frostbite game engine raises the bar for next-gen gaming, with stunning HD graphics that bring characters, vehicles, and environments to life like never before.
Free downloadable content — DICE will deliver the classic and highly-popular Battlefield Conquest Mode post-launch to continue the intense online multiplayer action.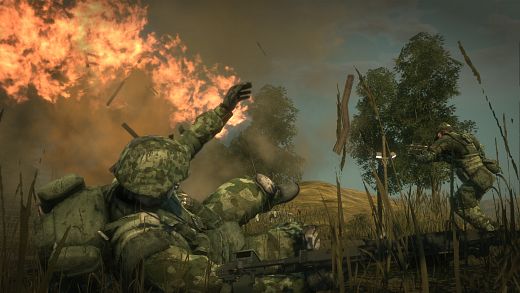 This is the Gold Edition (BLES-00261) which comes with:
5 MP weapons unlocked from the beginning (no need to rank up to lvl 25)
8 strategy videos for the MP maps
Behind the scenes videos
Genre: First-Person Shooter
Publisher: Electronic Arts
Developer: DICE (Digital Illusions CE)
Region: Euro
Release Name: Battlefield_Bad_Company_Gold_Edition_EUR_READNFO_PS3-PSiCO
Size: 6.93 GB
Links: AMAZON | iGN | GameSpot | NFO | Torrent Search
Download: ViP FiLE – UPLOADED – RAPiDGATOR – Uploadable