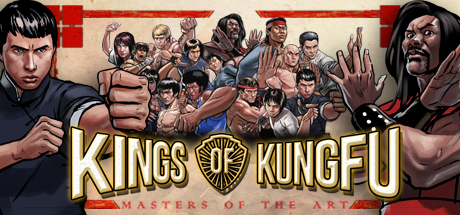 Description: Fans of Kung Fu cinema rejoice! Kings of Kung Fu was developed mainly for fans of classic Kung Fu flicks and designed to be playable by gamers from casual to mid-core so that anyone can pick it up and have fun.
Players are challenged by a mysterious fighter called Red Ronin to take on the role of one of 14 martial arts stuntmen and compete in a one-on-one tournament to prove their worth to win a starring role in the studio's next big film.
Each fighter's style is inspired by actual moves used in martial arts cinema where their bodies are their weapons. Fine-tuned in diverse and unique methods of physical destruction, each style brings with it 100's of attacks, counter attacks, blocks and grapples ranging from your basic kicks and punches to advanced attacks and combo chains to devastate their opponents.
Selectable fighters include Tao Lung the Chinese Boxing Master, Chen Fu the master of Drunken Style, Ron Jones and his fierce Shorun-ryu Karate, Hou Feng with his wild and deadly Monkey Style, Lo Wei the Shaolin Master, John Deux is top of his game in Kickboxing, Ju Mao a champion of Hapkido and the Muay Thai Master Chang Tai. Not to mention The White Stallion master of Shotokan Karate, Lo Chi the grappling brawler, master of both Karate and Ninjitsu Ken Suguri, and Yuen Wong with his mix of Wing Chun and various Kung Fu styles. Also tossing their hats into the tournament for a chance at stardom are two new stuntmen: Jane Fury and Shen Wu.
Features:
14 character roster – plus 1 boss character
15 unique and dynamic background stages inspired by classic films
100+ unique moves per fighter (including advanced moves and throws)
Soundtrack contains over 20 songs influenced by classic Kung Fu films and old-school style hip hop
Fight against the computer in Arcade Mode, match skills against a friend in Local Multiplayer Matches or master your moves in Practice Mode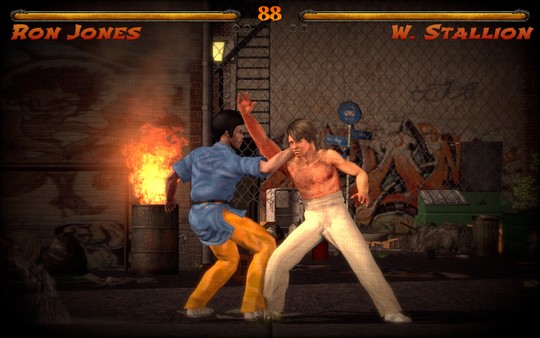 Genre: Action, Indie
Developer: Jae Lee Productions
Publisher: Digital Tribe
Release Name: Kings.of.Kung.Fu-PLAZA
Size: 738 MB
Links: HOMEPAGE – STEAM – NFO – Torrent Search
Download: ViP FiLE – UPLOADED – RAPiDGATOR – Uploadable