Passcape Software Reset Windows Password v5.1.5 Advanced Edition-P2P
Jun
21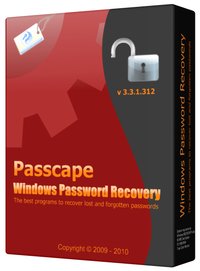 Description: Lost password or locked Windows account is the most frequent problem data recovery specialists have to deal with. You could format the hard drive or reinstall your operating system, but that wouldn't keep you from partial loss of data, personal settings and extra headache. Besides, all that can take some time. There is a quicker and more elegant way out of this situation. Just run Reset Windows Passwords from a bootable CD or USB and reset the forgotten password or unlock the account. It's a matter of a few minutes! Reset Windows Password is the most powerful solution for recovering or bypassing all types of Windows account passwords: user', administrator, Active Directory accounts, and domain administrators. The program is designed specifically for an inexperienced user and is easy to operate. On the other hand, the password lookup algorithms are unique and not used in any similar application.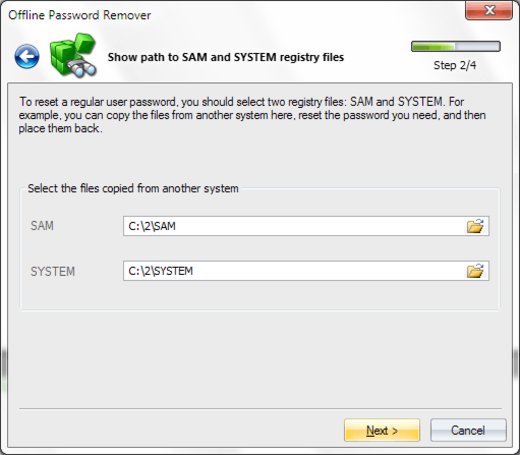 Features:
Simple, intuitive graphic interface. No more ugly DOS prompts.
Resets and modifies passwords of local users and administrators, domain administrator, Active Directory users, DSRM account.
Enables and unlocks user accounts.
Disables the password expiry option.
Resets SYSKEY (with full user passwords re-encryption)
Advanced password lookup algorithms (Artificial Intelligence attack, password recovery using Passcape tables, instant password recovery for the most accounts with fingerprint logon, etc.)
Dumps user password hashes from SAM for further analysis.
Dumps password hashes from Active Directory.
Dumps domain cached credentials.
Supports all versions of NT-based Windows, including the Windows 8.
All editions include the utility for creating a bootable CD/DVD/USB disk from the downloadable ISO file with the application.
Supports 64-bit Windows.
Large collection of IDE, SATA, SCSI, RAID drivers.
Detects several operating systems installed on the computer.
Supports non-English versions of Windows and passwords in national encodings.
Allows undoing changes made to the system.
Deletes passwords and other sensitive data from the computer.
Mounting virtual drives.
Detailed help.
Release Name: Passcape.Software.Reset.Windows.Password.v5.1.5.Advanced.Edition-P2P
Size: 17.2 MB
Links: HOMEPAGE – NFO – Torrent Search
Download: ViP FiLE – UPLOADED – RAPiDGATOR – Uploadable