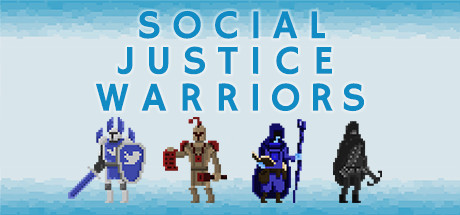 Release Description:
Social Justice Warriors expresses frustration with how people use divisive labels – like "SJW" and "troll" – to discredit and silence each other. No matter what social values you have, attacking and ridiculing other people not only fails to achieve progress but has an additional effect of escalating the conflict while exhausting your patience and eroding your reputation.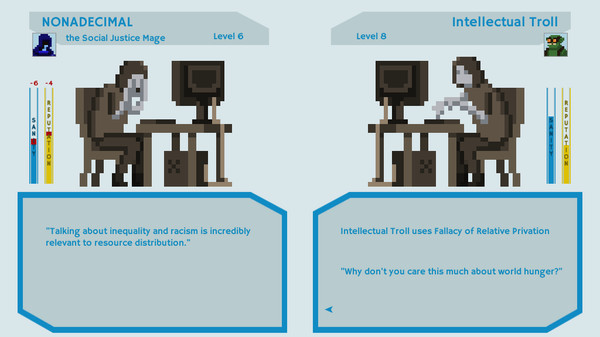 Features:
Social Justice Paladins duel foes with 140 characters or less while shrugging off attacks with a press of the Block button, at least until their foes create new accounts.
Social Justice Clerics serve in the name of their patron sub deity, taking solace in its comforting presence to heal and summoning its divine power to smite their enemies.
Social Justice Mages conjure powerful constructs of fact and opinion to alter minds and reality while occasionally summoning an activist organization or hurling a scathing fireball of a blog post.
Social Justice Rogues fight fire with fire. Throw flurries of vitriolic character attacks, confuse enemies with smokescreens of alternate accounts, then delete your accounts and withdraw into the shadows of the net.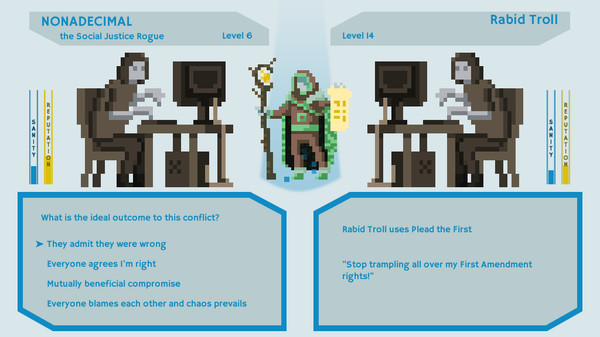 Genre: Casual, Indie, RPG, Simulation
Developer: Nonadecimal Creative
Publisher: Nonadecimal Creative
Release Name: Social.Justice.Warriors.v3.0-TE
Size: 19.57 MB
Links: STEAM | NFO | Torrent Search
Download: ViP FiLE – UPLOADED – RAPiDGATOR – Uploadable