TechTool Pro v8.0.2 MacOSX-P2P
Jun
14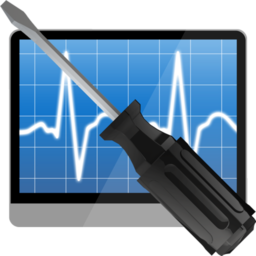 Description: TechTool Pro is now 7, and this is the most advanced version of the acclaimed Macintosh troubleshooting utility created in its 20-year history. Micromat has redeveloped TechTool Pro 7 to be fully 64-bit compatible, which allows the program to run more efficiently on the latest Macintosh computers. We also added a fantastic new RAM test that can find problems which no other utility can; and we also improved many of the testing, repair, and maintenance routines.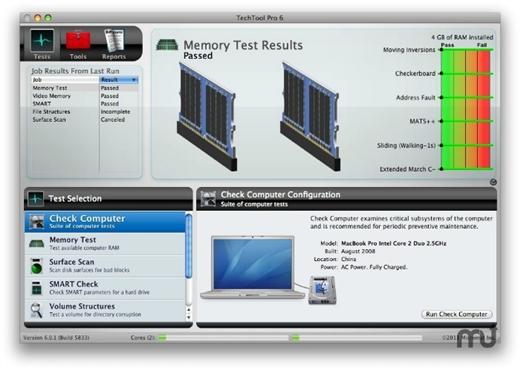 What's New Version 8.0.2:
Restored resizing for TechTool Pro 8 main window.
Added Thunderbolt test gauge.
Added TechTool Protogo as a Tools category selection.
Added individual fan selection to Fan Test.
Added support for MacBook (Retina, 12-inch, Early 2015).
Added support for MacBook Pro (Retina, 15-inch, Mid 2015).
Added support for iMac (Retina 5K, 27-inch, Mid 2015).
Added Fan and Sensor names into the Reports category.
Updated eDrive creation and removal routine.
Enhancements to the File Structures test for stability and improved detection.Fixed Memory Test issue in which test could freeze.
Fixed Surface Scan crash that could occur when bad blocks are encountered.
Updated Volume Optimization to support 4096k block size volumes.
Addressed a Fan Test issue for iMac (Mid 2009) models.
Updates for the Local Network tool.
Added French, German, and Japanese localization support.
Stringhe di identificazione macchina aggiornate per controllare computer.
Many other improvements and enhancements.
Release Name: TechTool.Pro.v8.0.2.MacOSX-P2P
Size: 115 MB
Links: Homepage – NFO – Torrent Search
Download: ViP FiLE – UPLOADED – RAPiDGATOR – Uploadable