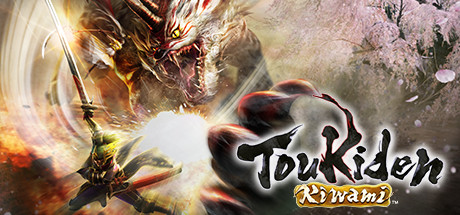 Description: Toukiden Kiwami is a semi-sequel follow-up to the demon battling game Toukiden. This package introduces more Slayers, Oni, storylines, and chapters, serving as a robust expansion of the largely successful Toukiden: The Age of Demons.
Spirits of Heroes of Japan's Past (Mitama)
When Oni are beaten, they release captured spirits called Mitama. These Mitama can take residence in weapons and aid the Slayer unlock certain special powers for use against the Oni. There are a wide variety of powers and players can enjoy creating their own original equipment. Also, each of these 300 Mitama from across time come with a special illustration and voice, making them fun to collect.
An Original World painted in Japanese history
The story is set in a world set apart in time and space by the power of the Oni. The player starts as a rookie Slayer in a Slayer village called Utakata and fights the Oni in areas that display characteristics of time periods ranging from ancient days to the early Shogunate.
Friends and Allies
There to show this new rookie around are the veterans Slayers of the Utakata village. These warriors, including Ouka, a swordswoman with no equal in the organization, will guide and train the player as together they battle the Oni and save the human race.
Genre: Action
Developer: Omega Force
Publisher: Tecmo KOEI
Release Name: Toukiden.Kiwami-CODEX
Size: 12 GB
Links: IGN – GAMESPOT – STEAM – NFO – Torrent Search
Download: ViP FiLE – UPLOADED – RAPiDGATOR – Uploadable