How to Fix Absolutely Anything: A Homeowner's Guide
Dec
28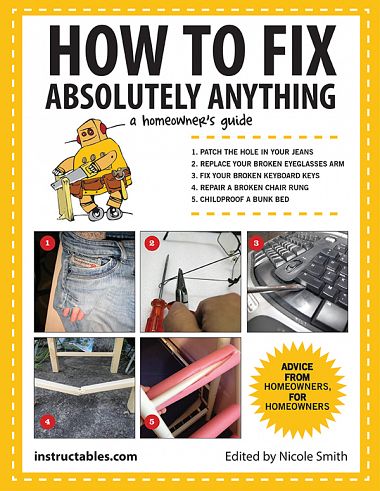 There are a million things that can go wrong in your home. Faucets leak. Floorboards creak. Paint flakes. Chairs break. With How to Fix Absolutely Anything, you'll have step by step instructions to tackle even the most confounding repairs in your home.
Including:
Installing a toilet
Replacing belts on your washer and dryer
Patching up a hole in the wall
Re-covering chairs
Getting wax out of your carpet
And many more!
From changing lightbulbs to fixing a kitchen cabinet hinge, How to Fix Absolutely Anything is a collection of the most indispensible advice and tips from people across the world who face the same problems you do.
How to Fix Absolutely Anything: A Homeowner's Guide
English | 2014 | ISBN-10: 1629141860 | 480 pages | ePUB | 96,84 MB
Download: NiTROFLARE – ViP FiLE – UPLOADED – RAPiDGATOR – ALFAFiLE