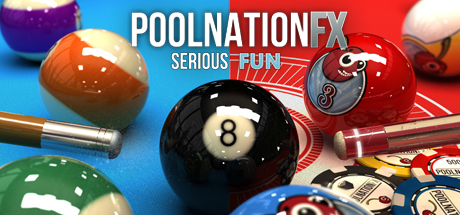 Release Description:
Pool Nation FX, is serious fun!
A visually stunning Pool Simulation with an incredible physics engine. On one hand Pool Nation FX is a serious Sim, on the other a more casual experience; with top-down view, aiming aid on, play for cash kind of fun. You can customise your rule sets and play Pool your way for a realistic pool experience on or offline. Or explore our trick shot mode – which lets you suspend objects in the air, set them on fire and create impossible trickshots. Whatever your love for pool, there is a Pool Nation FX just for you:
Pool Nation FX Lite
Perfect for the casual pool shark, dip your toes in the water with limitless 8 Ball Pool online an offline practice mode, a Daily Bonus Match, Daily Trickshot Challenge and full access to the customisable features including collectable cues, balls, decals and locations. Play with your friends online.
Upgrade to Pool Nation FX, Online or Offline packs to unlock more features:
Want to access all areas Pool Nation FX has to offer… Earn money in-game as you advance through your pool career offline, and battle it out online with the introduction of all new modes including; Play for Cash, Leagues, Fully customisable Trickshot Editor and a Snooker Career. Pool Nation FX is much more than just a pool game. It's the ultimate pool game.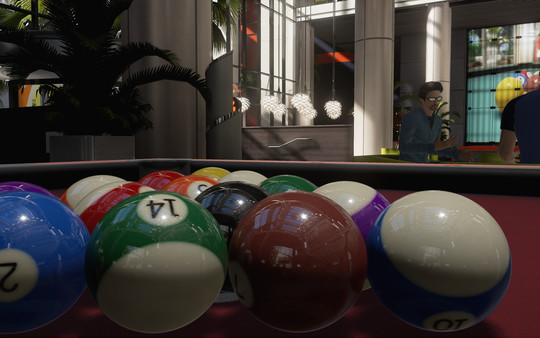 Features:
8 Ball UK Reds and Yellows
8 Ball US, 9 Ball, 3 Ball, Golf, Rotation, Speed, Killer and more…
Customise your rules sets to play pool the way YOU want to play pool
Snooker Online – Offline and a NEW Snooker career
All new online system – rewritten from the ground up
Spectate all available matches LIVE Online
Online Leagues – work your way up from League 10 to League 1, but play with skill you don't want to be relegated…
Full access Online Pool Hall with new Pool Hall venue
Earn Money as you progress through our all new career mode, with 6 locations, 6 qualifying matches in each stage you will need to play with skill to win
Varying AI levels of difficulty in offline modes including the Tour, Endurance and Versus
All NEW Online mode 'Play for Cash' is a competitive mode which gives players a chance to earn coins, the more games played, the higher your player level, the more money you can potentially unlock
Online Friendlies area to easily create matches with friends
Customise your tables with of nifty new colour picker
Trickshots and trickshot challenges, rotate objects on all axis and lift into the air!! Taking trickshots to a new dimension…
Online Tournaments and more coming soon!
NEW locations with a variety of tables to play on within each location
All NEW Daily challenges
Genre: Casual, Free to Play, Indie, Massively Multiplayer, Simulation, Sports, Strategy
Developer: Cherry Pop Games
Publisher: Cherry Pop Games
Release Name: Pool.Nation.FX-HI2U
Size: 2.52 GB
Links: HOMEPAGE | STEAM | NFO | Torrent Search
Download: NiTROFLARE – ViP FiLE – UPLOADED – RAPiDGATOR – ALFAFiLE