Franzis PHOTO WORKS Projects v3.34.02375 Multilingual (x86/x64)-P2P
Feb
28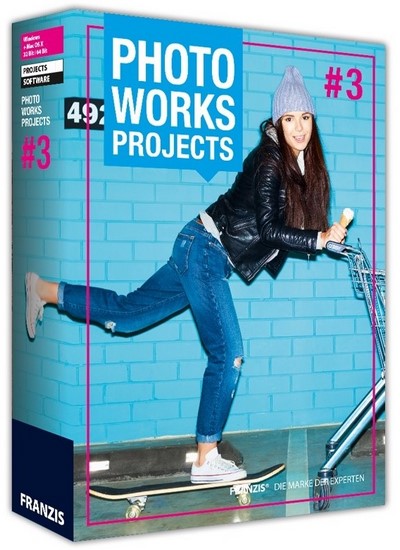 Description: Forget everything you know about image editing. PHOTO WORKS projects 3 automatically edits photos by combining an analysis of colour, brightness and contrast information. Flat shadows disappear with each click, and colours and contrasts become more intensely defined. The software simultaneously offers advanced options as well as creative editing with an expert mode for ambitious photographers. Photo editing professionals can freely and individually customize the following setting details to their subject: denoise, sharpness, contrast, brightness and shadow optimization, gamma and colour settings, filters, emulations, etc.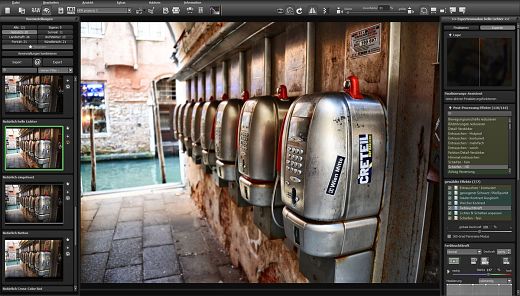 Features:
1 Photo, Over 100 Different Looks
Photo editing is so yesterday! Get the ideal settings immediately with just one click. With PHOTO WORKS projects 3, you can finally have fun with photography again! The 107 filter presets instantly show you what possibilities your image holds. The professional combination of effects and colour filters turn your normal images into works of art. In expert mode, you are at the helm. PHOTO WORKS projects 3 directly edits RAW files and offers beginners along with experts ideal image optimizing tools.
In the graphic design world, working with Adobe® Photoshop is now considered to be basic. I can totally understand sometimes getting overwhelmed with the many functions of this powerful program, especially when it is "only" for editing photos. PHOTO WORKS projects 3 offers me numerous presets right away, that I can customize as required: contrast, brightness, sharpness, colour… A picture is already finished before I needed to think about the result I wanted, all simple and fast without layers and masks. Whoever wants to optimize photos efficiently and truly professionally is right on with PHOTO WORKS projects 3!
For Photo Editing Experts: RAW Module And Selective Editing
Colour isn't the only thing that can be improved. Individual details can be selected and emphasized with masking to direct the viewer's attention. PHOTO WORKS projects 3 supports popular image formats including RAW files, and nearly all camera and smartphone manufacturer formats. With 107 presets and more than 109 effects, you have access to high-end retouching, colour correction and creative editing for your photos.
Release Name: Franzis.PHOTO.WORKS.Projects.v3.34.02375.Multilingual.(x86/x64)-P2P
Size: 152,73 MB
Links: HOMEPAGE – NFO – Torrent Search
Download: NiTROFLARE – UPLOADED – RAPiDGATOR – ALFAFiLE