Casino Inc The Management Expansion Pack-HI2U
Jun
11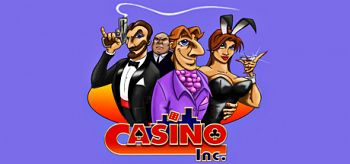 Release Description:
As you grow to own hotels and casinos you'll want to set the amount of floor space given to rooms, bar and restaurant areas, roulette, card tables, slot machines, entertainment lounges, and to also set the level of payouts, profits and cream offs on the tables and machines. You will be able to see, in high detail, which of your outfits are popular. The graphical scale allows you to track the ebb and flow of the city at a zoomed out perspective, but then to zoom inside your buildings to see the gamblers playing Black Jack at the tables.
You can actively encourage the growth of the city by your actions. This is a tourist town; it has a multitude of businesses that very visibly attract customers if popular; the airport and roads become busy. The streets get choked. The tills ring more frequently. And, provided you're taking care of business, the profits will roll in.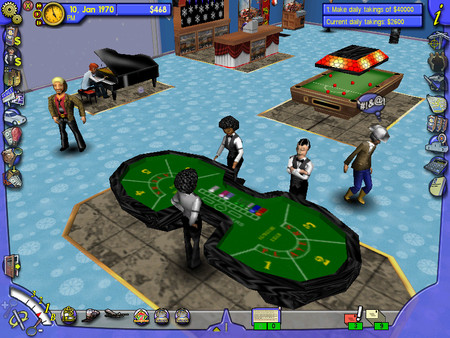 Features:
Casino, Inc. features three fictitious cities; Little Hope Springs, Fortune Falls and Chancersville
There are over 120 different characters in the game
There are over 50 attractions you can buy for your Casinos
Build 1 to 5 star hotel accommodation
Set up Limos and Shuttle Bus services
Damage your rivals by starting fights, spiking drinks and shooting people!!
Making money has never been so much fun!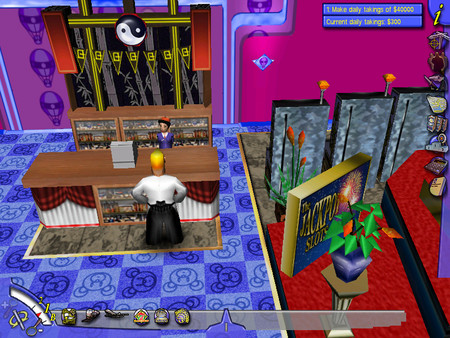 Genre: Simulation / Strategy
Developer: Hothouse Creations Ltd
Publisher: Alternative Software Ltd
Release Name: Casino.Inc.The.Management.Expansion.Pack-HI2U
Size: 609 MB
Links: STEAM | NFO | Torrent Search
Download: NiTROFLARE – UPLOADED – RAPiDGATOR – UploadRocket