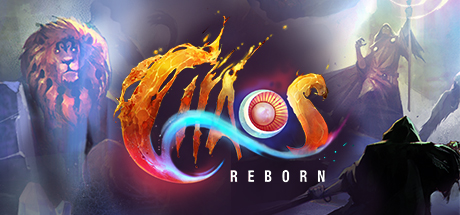 Chaos Reborn 1.9 sees a major upgrade to offline battles and general improvements for global chat and Law Mode battles.
The offline battles now allow up to 6 wizards with team selection and map selection
The global chat is now separated from the friends list and is accessible from an icon on the lower left of the screen. It is more easily accessed during battles.
Mana cost of mega-spells increased with each activation – by 20% in law mode, 10% in chaos mode
In Law mode the amount of mana given per turn depends on the number of wizards left alive in the battle, ranging from 15 mana for 2 wizards to 8 mana for 6 wizards.
Tutorial and Realms now show options for law or chaos mode before starting.
Game guide now has information for law mode
Inventory items limit increased to 500
Power of paralyse spell increased slightly
Meteor Shower now attacks target hex and all surrounding hexes (unless they contain a wizard). Power is reduced slightly.
Crystal Wall casting chance reduced from 80% to 70%.
Air Elemental attack increased by 10.
Fountain of life varies in height properly after uses.
In law mode, magic attack on wizards correctly shows results of losing spells, and spell description is corrected.
There are also numerous other bug fixes and minor improvements.
Genre: Indie, RPG, Strategy
Developer: Snapshot Games Inc.
Publisher: Snapshot Games Inc.
Release Name: Chaos.Reborn.Update.v1.9-CODEX
Size: 66.11 MB
Links: HOMEPAGE – STEAM – NFO – Torrent Search
Download: NiTROFLARE – UPLOADED – RAPiDGATOR – UploadRocket