Engelmann Media Photomizer v3.0.6017.25771 Multilingual-BEAN
Jul
19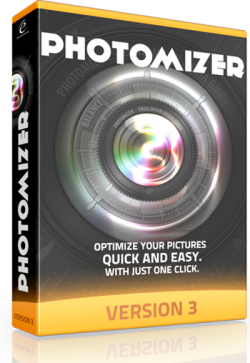 Description: With Photomizer 2 you repair your digital photo treasures without laborious training time and you optimize fully automatically and reliably exactly those image parts, which disturb a photo's overall impression. Completely without learning curve but with the right feeling for suitable screws and settings!
Photomizer 2 like its predecessor is the perfect completion for the digital camera, for example to correct false apertures or to compensate unfavorable weather- and lighting conditions. It's a child's play to readjust tonality and increase definition and as if by magic you get high-definition, color-intensive images. Photomizer 2 converts clearly ruined photos into attractive and natural pictures, without giving the impression of an artificial post-editing.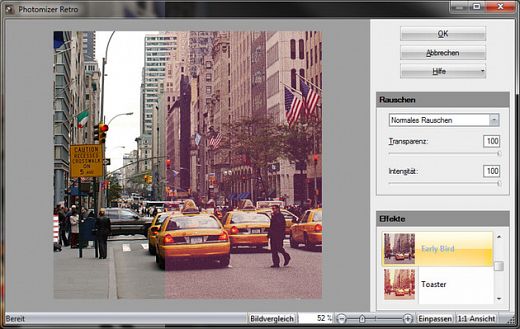 Features:
New! Denoise: Photomizer Pro can remove noise, for example in snap shots that were taken under unfavorable light conditions.
New! Artifact filters: This filter eliminates artifacts, which occur during de-blocking and JPEG-compression of images.
Rotation: The photo is on its side? No problem; just let it rotate into the correct position!
Batch conversion: Fully automatic batch mode for manipulation of complete photo collections. New: If requested, all original paths are kept during storage.
Revised auto correction and color adjustment: The improved auto correction optimizes your photos even more thoroughly and the intensity of automatic color adjustment can now be adapted.
Revised basic functions: All the known Photomizer 1 features were revised for Photomizer 2, among them the automatic object recognition (manipulates only those image parts that help improve the overall impression) and the fully automatic algorithms for re-adjustment of tonality, optimization of sharpening, contrast, hue control and saturation and bright / dark correction. Improved were also the proven touch-up functions (increase in definition and color intensity, compensation of matt colors, removal of fog and other negative weather influences as well as the elimination of undesired color casts).
Supported output formats: memory-saving JPG for web applications, mobile devices and for playback on screens as well as BMP for permanent archiving in high definition.
Statistics function: The statistics tell you at any time how many photos you have already optimized.
Non destructive image editing: The original photo remains unchanged in all steps
Manual optimization: Additional options for individual editing of single photos – also in full-screen mode.
EXIF/GEO: Reading and display of EXIF- and GEO-data from digital camera shots.
Release name: Engelmann.Media.Photomizer.v3.0.6017.25771.Multilingual-BEAN
Size: 50.5 MB
Links: HOMEPAGE – NFO – Torrent Search
Download: NiTROFLARE – UPLOADED – RAPiDGATOR – UploadRocket