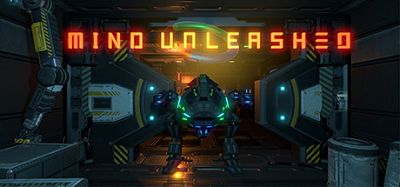 That said,this is the release note:
Increase number of ammo for each weapon: After more people that have asked us to increase it we decided to increase of 25% the number of ammo of each weapons. We still want the players to move all around the map exploring it and finding new pick ups,but this should help doing a little bit more intense fights without need to take new ammo all the time. We're still leaving us the option to increase the ammo even more in the next updates.
We've added a mouse sensitivity option in the pause menu. More people asked us to have it since they find the sensitivity too high. You can now chose between "Low-Medium-High" sensivity. We could add more options in the future. Just press P or ESC to open the pause menu while playing and you can have access to that options.
Added a switch button between Gamepad Hotkeys and Keyboard hotkeys. We had just Gamepad Hotkeys until this update since we specifically support VR and we highly suggest to play with a gamepad in VR. However you can now see the keyboard hotkeys pressing the switch button on the tutorial or pause menu. This should be particularly helpful especially to those people that are gonna play without a VR headset
Reduced the number of enemies of the second wave. We had two "small waves" in one during the second wave. But we have find out that this just lead to confusion and waste more time increasing too much the challange for be just a 2° enemy wave. This way you should reach at least the 5° wave quicker and easier. We want people to be able to reach more easly the wave 5 since we have other Areas and type of enemies we want people to try.
I hope this update will help improve the overall experience,i look forward to hear your feedbacks!
Genre: Action, Indie
Publisher: Frost Earth
Developer: IV Productions, Merge Games
Release Name: Mind.Unleashed.Update.v1.09-BAT
Size: 26.7 MB
Links: STEAM | NFO | Torrent Search
Download: NiTROFLARE – UPLOADED – RAPiDGATOR – UploadRocket