Civil War II The Bloody Road South-TiNYiSO
Aug
3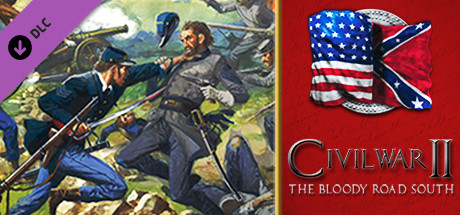 Release Description:
AGEod's Civil War II The Bloody Road South provides players with a grand set of new historical campaigns in the era of the American Civil War. This expansion uses the latest game patch (1.03) for enhanced gameplay and requires ownership of the original Civil War II game. This is not a standalone product.
The expansion pack includes two battles scenarios, focusing on the turning points of the Civil War: the Battle of Gettysburg and the Battle of Atlanta.
It also includes two grand scenarios dedicated to year 1862 in both Eastern and Western fronts.
There are also three Grand Campaigns spanning a wider timeframe and covering the entire front of the war.
All scenarios can be played from both the Confederate and Union sides.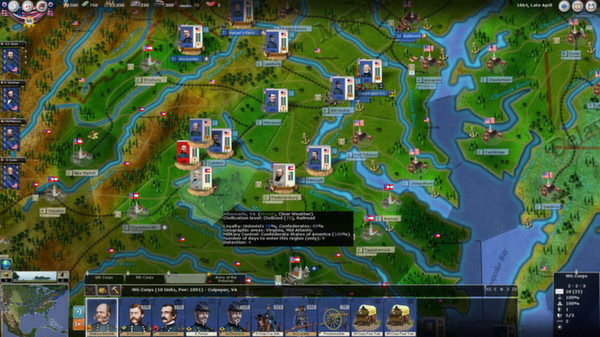 Features:
Battle Scenarios
1863 – Thunder at the Crossroads (Battle of Gettysburg)
1864 – Make Georgia Howl (Battle of Atlanta)
One Theater Annual Campaign Scenarios
1862 – Eastern Theater
1862 – Western Theater
Grand Campaigns with all Theaters Scenarios
1862-1865 – Struggle for the Heartland
1863-1865 – Triumph & Defeat
1864-1865 – Bloody Roads South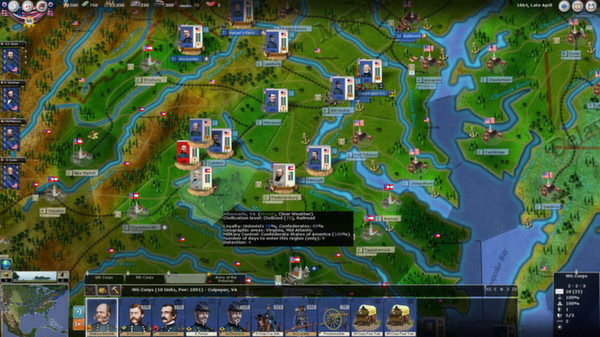 Genre: Simulatie, Strategie
Developer: Ageod
Publisher: Slitherine Ltd.
Release Name: Civil.War.II.The.Bloody.Road.South-TiNYiSO
Size: 1.23 GB
Links: STEAM | NFO | Torrent Search
Download: NiTROFLARE – UPLOADED – RAPiDGATOR – UploadRocket