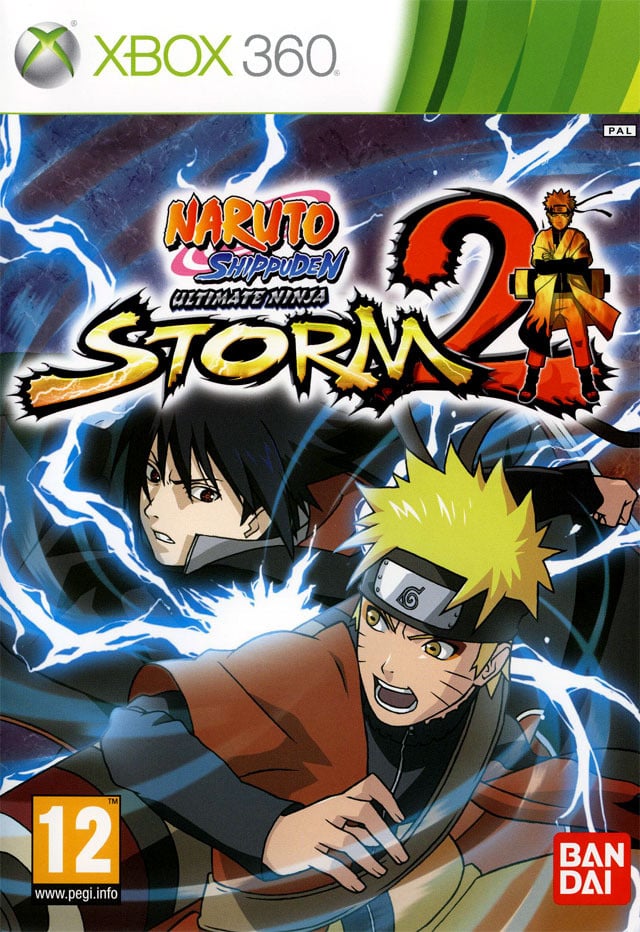 Naruto: Ultimate Ninja Storm 2 faithfully recreates the anime series and envelops players into the mythical world of ninja with expansive environments, missions, battle systems and gameplay modes. While there are two sides to every story, Naruto: Ultimate Ninja Storm 2 has three, that have players living different as well as daring ninja lives through the eyes of Naruto, Sasuke and Jiraya.
With more than 40 characters to choose from, engaging in bigger and more epic cinematic boss battles has never been this explosive. The game also delivers an improved Support Character system which allows players to link jutsus for wild ninja punishment and awards compatibility bonuses according to the strategic selection of ally recruits. To provide a true ultimate experience, the game also offers various online features where players can sharpen their skills or flex their fighting muscle to defeat rival ninja from around the world.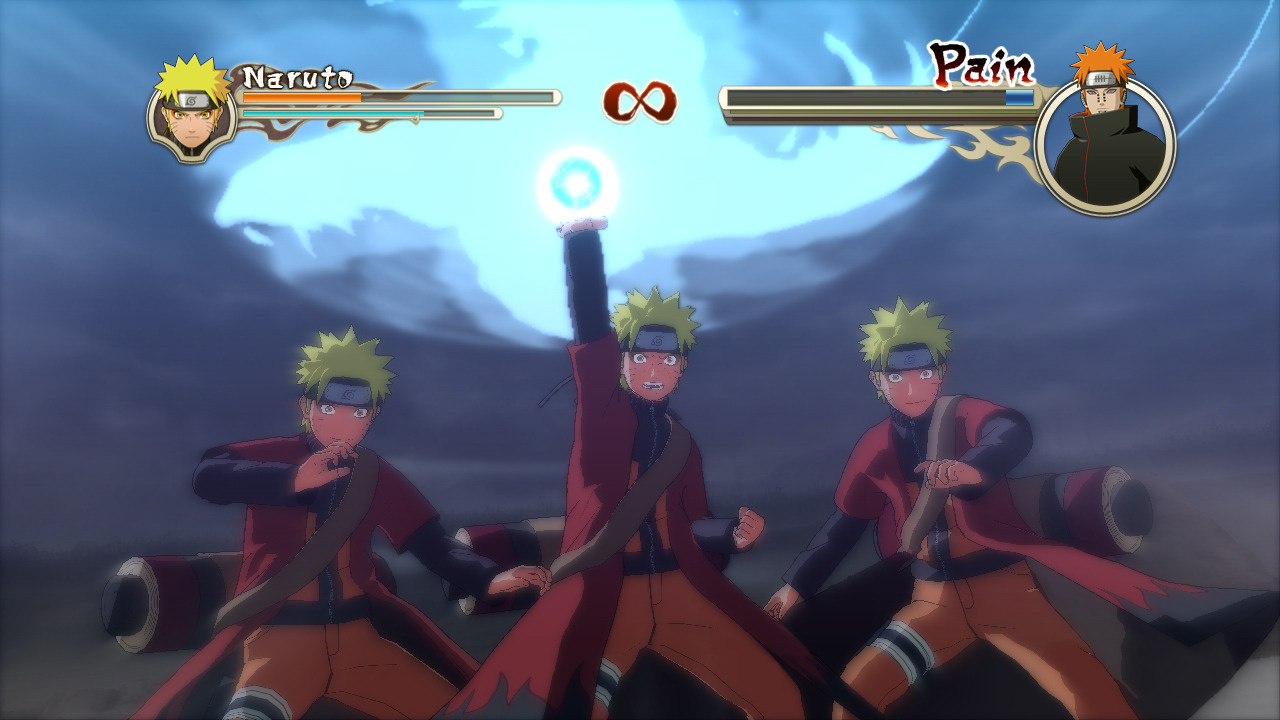 Features:
Tremendous 3D battles with over 40 characters – Engage in dramatic boss battles using special fighting techniques.
Play the game like living inside the manga world – Stunning graphics and real time animations show off 18 interactive and destructible levels.
Deep three part Story mode than can be played over and over – Each mode will allow the players to live the action from the point of view of one of the three main characters, offering completely different experiences.
Playable online for the first time – Take on the world with your finely honed skills. Includes an exclusive card system which allows players to show their ninja style.
Release name: Naruto_Ultimate_Ninja_Storm_2_PAL_XBOX360-STRANGE
Size: 7578 MB
Region: PAL
Genre: Fighting / Adventure
Publisher: Namco Bandai
Developer: CyberConnect2
Release Date: 11.10.2010
Language:

Links: IGN | Gamespot
NFO: Here
Torrent (Search) : NTi | TPB | iSO
NZB (Search) : Binsearch – NZBIndex
http://www.fileserve.com/file/fBx9uRX/Naruto_Ultimate_Ninja_Storm_2_PAL_XBOX360-STRANGE.part1.rar
http://www.fileserve.com/file/HCkAMNX/Naruto_Ultimate_Ninja_Storm_2_PAL_XBOX360-STRANGE.part2.rar
http://www.fileserve.com/file/ZHNAZZu/Naruto_Ultimate_Ninja_Storm_2_PAL_XBOX360-STRANGE.part3.rar
http://www.fileserve.com/file/AMwvJds/Naruto_Ultimate_Ninja_Storm_2_PAL_XBOX360-STRANGE.part4.rar
http://www.fileserve.com/file/Xy4sP4A/Naruto_Ultimate_Ninja_Storm_2_PAL_XBOX360-STRANGE.part5.rar
http://www.fileserve.com/file/4K8KQWM/Naruto_Ultimate_Ninja_Storm_2_PAL_XBOX360-STRANGE.part6.rar