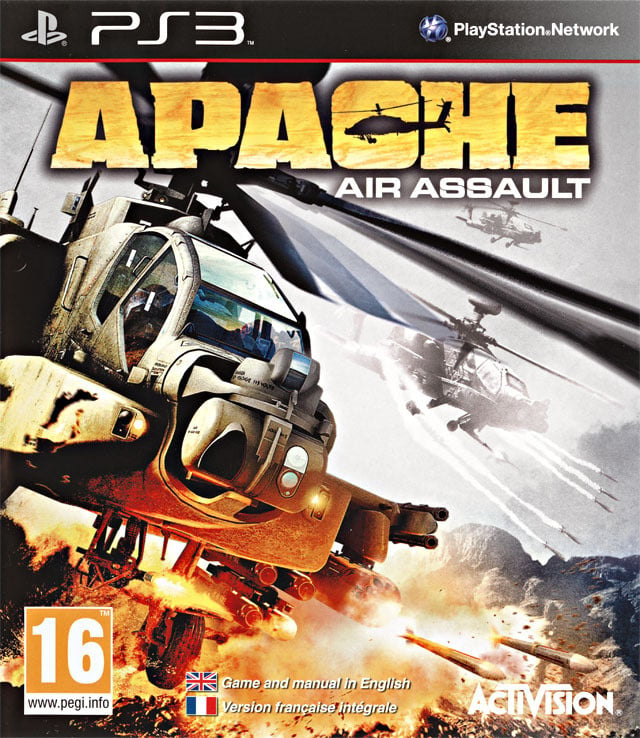 Apache: Air Assault is a modern combat flight simulation game where players control a variety of lethal Apache attack helicopters outfitted with cutting-edge military weaponry. The goal is to prevent terrorist attacks by raining down destruction from above in the world's most volatile warzones.
The game can be played based on the player's tastes – Arcade Mode allows players to easily pick up the controls and jump right into the combat. The Realistic mode showcases the real depth of the title, where the dedication to realism and precision shines through. The local Co-op Campaign Mode lets two players team up in the same Apache with one as the pilot and the other as the co-pilot in a joint effort for a truly authentic combat flight experience. For those that want to go even further, Apache: Air Assault includes competitive online multiplayer matches such as Team Deathmatch, Ground Attack, Capture the LZ, and Ground Strike.
Apache: Air Assault features more than 16 multi-stage missions involving air and ground strike operations off the coast of Africa, the mountains of the Middle East and the jungles of Central America, each meticulously created using high resolution map data from real-world satellite photography.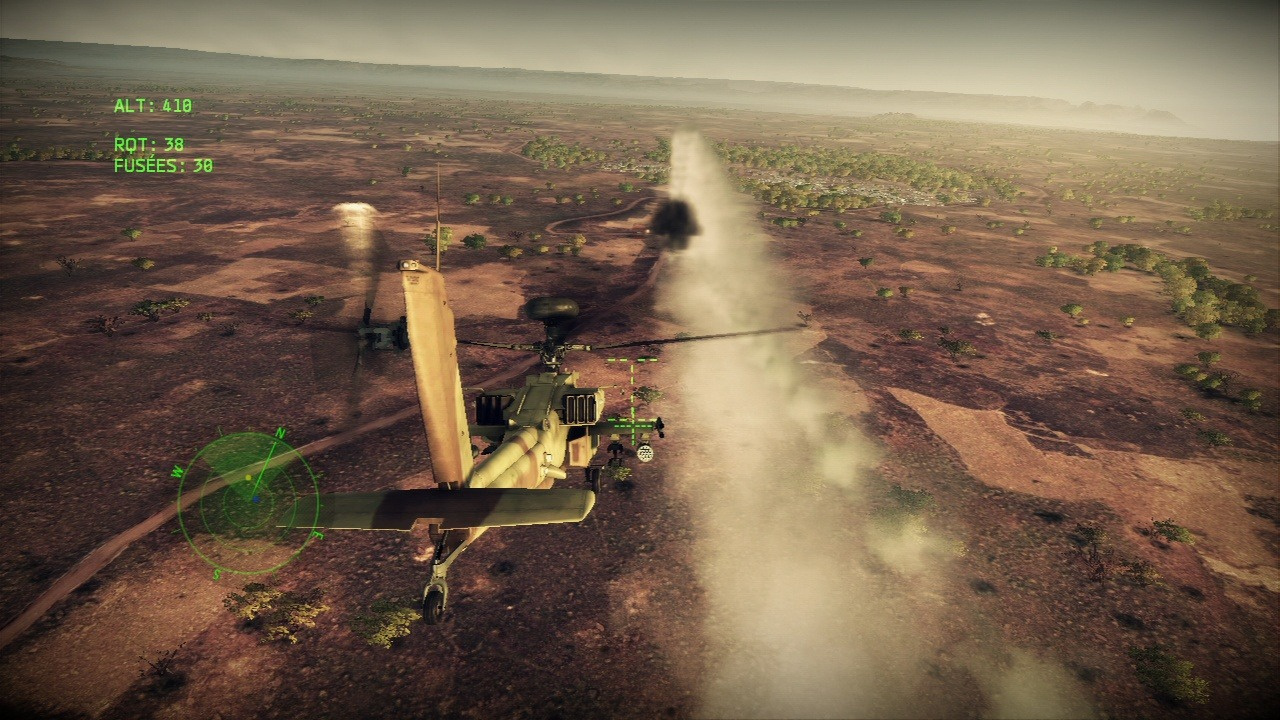 Features :
Authentic Warzones: With more than 16 multi-stage missions involving air and ground strike operations, the campaign takes you to real life locations including Central America and the Middle East. Apache has you where the fight is needed the most.
Realism Defined: Everything is the game is painstakingly made with realism in mind, from the real-world satellite photography used to make the in-game environments to the simulation controls and modeling of the helicoptors.
Tailored Experience: Play the way you want to play. Jump right in and rain down destruction in the game's arcade-style Training Mode or test your aerial skills by playing in the challenging Realistic Mode.
Cooperative Destruction: Have a friend join the fight! The local cooperative mode lets two players gear up in the same Apache and tackle the game's story mode with one player acting as the pilot and the other as the gunner.
Online Helicoptor Combat: Join other helicoptor enthusiasts as you go directly against them in competitive online modes such as Team Battle and Capture the LZ, or form online squadrons with up to four Apaches fighting together in unison.
Release name: Apache_Air_Assault_EUR_PS3-LiGHTFORCE
Size : 3700 MB
Region: EUROPE
Publisher: Activision
Developer: Gaijin Entertainment
Release Date: 19-11-2010
Genre: Sports
Language:
Links: IGN – Gamespot
NFO: Here
Torrent (Search) : NTi | TPB | iSO
NZB (Search) : Binsearch – NZBIndex