Once again players assume the role of Gordon Freeman, a scientist destined to save the Earth from hordes of gruesome alien attackers. Valve has created a fully realized world in Half-Life 2, with objects and characters that feature accurate physics properties, behaving with the appropriate mass, density, and physical properties of their real-life counterparts. Extremely intelligent computer AI result in enemies that plan, adapt, and respond to the player's actions.
The next-gen console version comes packed with bonuses in addition to the genre-expanding original Half-Life 2 game. Half-Life 2: Episode One and Episode Two add-on levels are also on the disc, as are the stunningly complex puzzle game Portal and the online phenomenon Team Fortress 2.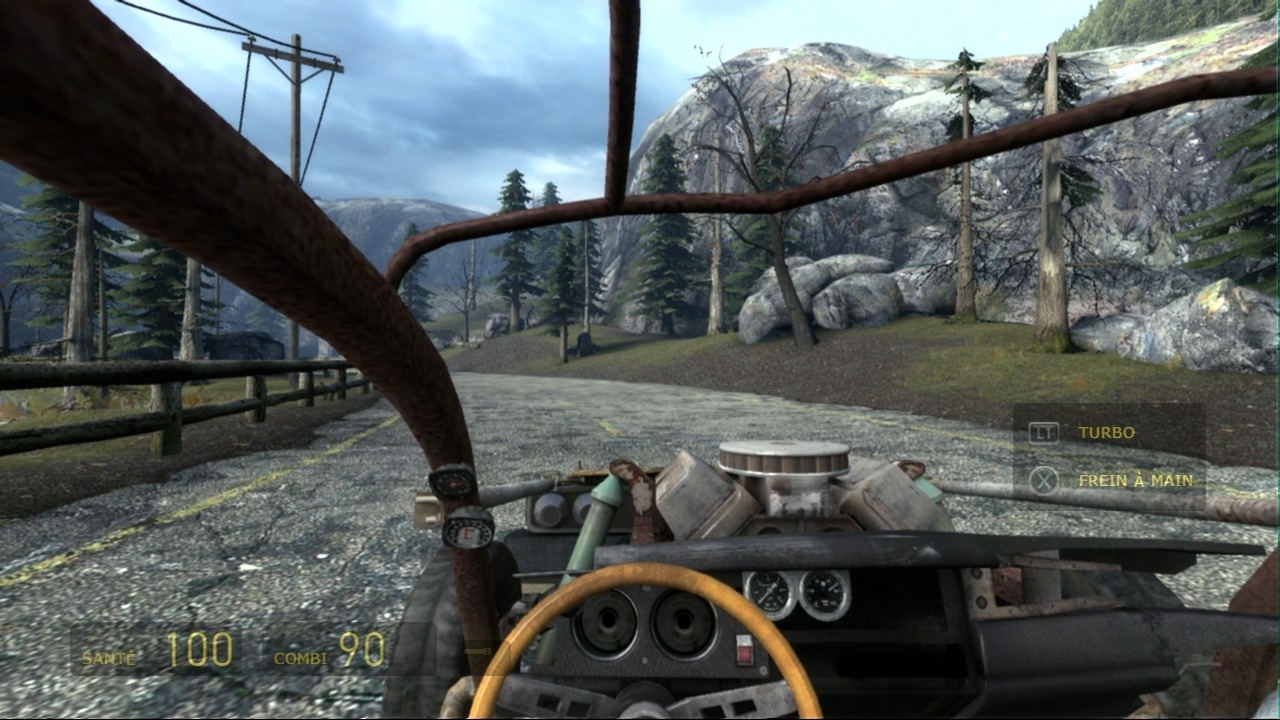 Features :
Half-Life 2 — the sequel to one of the most acclaimed games of its time, Half-Life 2 opens the door to a world where the player's presence affects everything around him, from the physical environment to the behaviors even the emotions of both friends and enemies.
Half-Life 2: Episode One — the first installment in Valve's episodic trilogy follows right on the heels of HL2's ending as Gordon and Alyx flee from City 17, fighting against creatures who were previous blocked from enetering the city.
Half-Life 2: Episode Two — the second installment in Valve's episodic trilogy advances the award-winning story, leading the player to new locations outside of City 17.
Portal — a pioneering type of single player action game that rewrites the rules for how players approach and manipulate their environment – much like how Half-Life 2's Gravity Gun reinvented the way gamers interact with objects in the game.
Team Fortress 2 — an all-new version of the legendary title that spawned team based multiplayer action games. The game's daring new art style features the most advanced graphics of any Source-based game released to date.
Release name: Half.Life.The.Orange.Box.EUR.PS3-NextLevel
Size : 16.9 GB
Region: EUROPE
Publisher: Electronic Arts
Developer: EA UK / Valve
Release Date: 18-09-2010
Genre: First-Person Shooter
Language:
Links: IGN – Gamespot
NFO: Here
Torrent (Search) : NTi | TPB | iSO
NZB (Search) : Binsearch – NZBIndex