An expansion on the blockbuster fourth official iteration of the fighting game series, Super Street Fighter IV features the full roster of 25 characters from Street Fighter IV such as Ryu, Ken, Crimson Viper, Abel, El Fuerte, and Rufus, while adding several characters new to the world of Street Fighter IV. Added to the roster are classic combatants from previous Street Fighter games like T. Hawk as well as all-new characters such as the mysterious and deadly female fighter, Juri.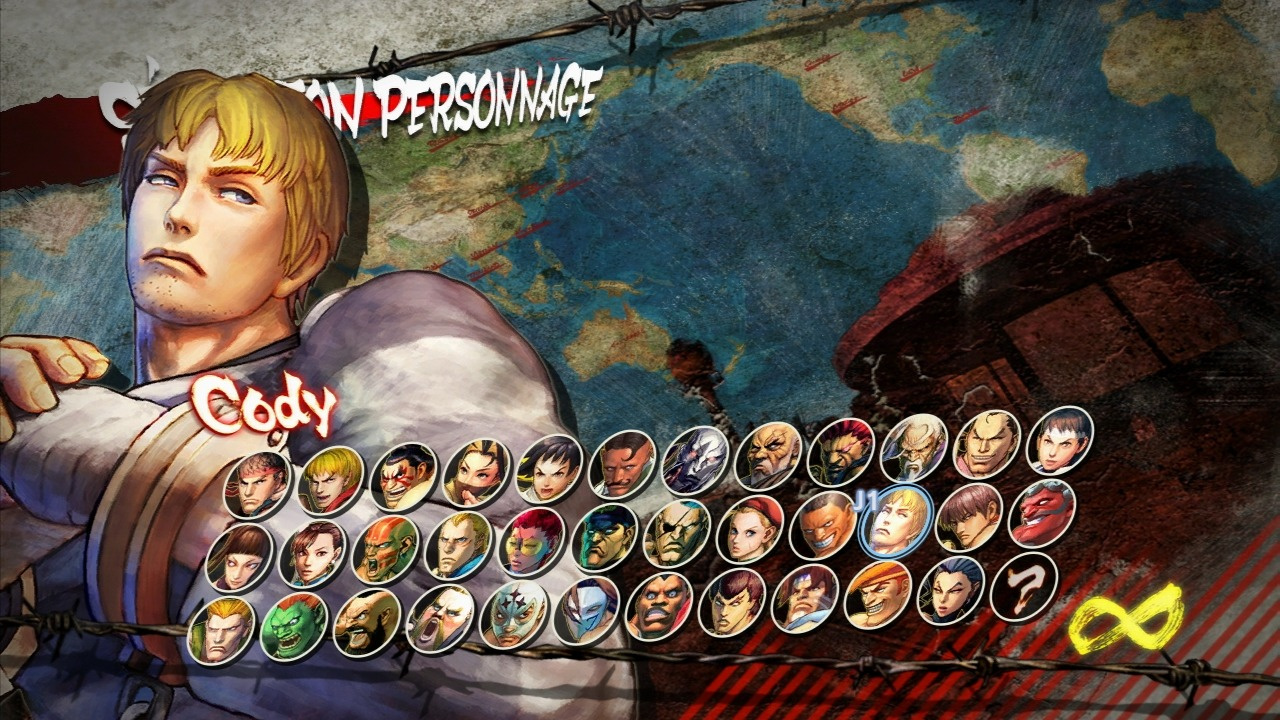 Super Street Fighter IV also adds new Ultra Combos and advancements to the online matchmaking and online gameplay services with numerous additional features. Once again, characters and environments are rendered in stylized 3D, while the game is played in the classic Street Fighter 2D perspective with additional 3D camera flourishes for that next-gen fighting experience. Super Street Fighter IV takes many of the groundbreaking features introduced in Street Fighter IV and refines everything to deliver the ultimate vision of Street Fighter to fans the world over.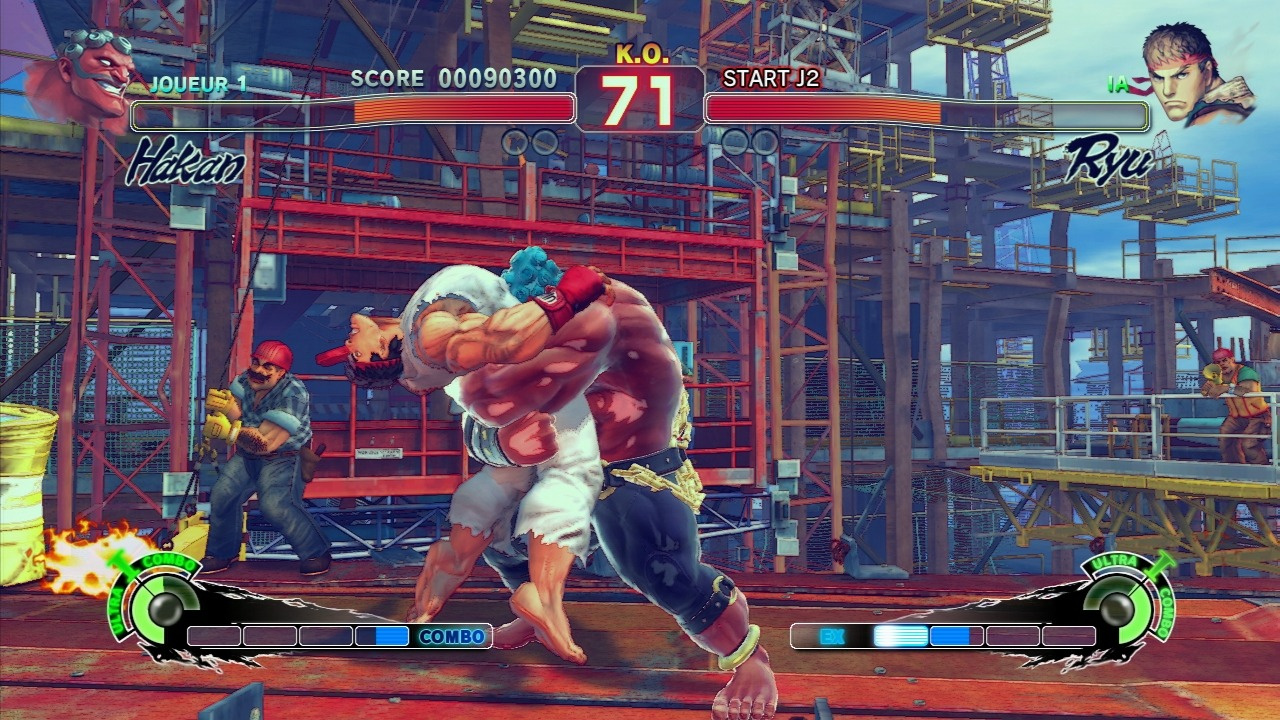 Features :
Team Battles: Up to eight players online can participate in 2 vs. 2, 3 vs. 3, or 4 vs. 4 team elimination battles.
Endless Battle: Up to eight players can participate in an endless elimination online match where the winner stays on and plays against the next player in true arcade fashion. Spectators can also chat with each other as they watch the match.
Replay Channel: Players can view recorded matches and discuss the match while watching replays of great matches from players around the world.
More classic Street Fighter characters re-imagined for a new generation of gamers, including favorites DeeJay, T Hawk, Guy, Cody and Adon.
New challenger: mysterious female Juri is the first character in Street Fighter history to utilize the Tae Kwon Do style.
Bonus Stages: Return of the classic car and barrel bonus stages made popular in Street Fighter II both available in arcade and challenge modes! Car stage: Annihilate the car with regular and special moves before the time runs out. Barrel stage: Players are given 20 barrels and must destroy as many as they can within the time limit.
All playable Street Fighter IV characters will be unlocked out of the box.
Gameplay has been rebalanced to provide challenges for both newcomers as well as the most seasoned Street Fighter pro.
Traditional 2D Street Fighter six-button gameplay.
Release name: Super_Street_Fighter_IV_READNFO_USA_JB_PS3-MOVE
Size : 14584 GB
Region: USA
Publisher: Capcom
Developer: Capcom
Release Date: 14-09-2010
Genre: Fighting
Language:
Links: IGN – Gamespot
NFO: Here
Torrent (Search) : NTi | TPB | iSO
NZB (Search) : Binsearch – NZBIndex